Many of us live in Colorado so we can head up to the mountains to partake in countless exciting activities. Whether that's racing downhill on a mountain bike, having fun riding the half-pipe or terrain park, zipping down the ski slopes at lightening speed, sledding or tubing, hiking up a fourteener, or just slipping on the ice – accidents happen.
If you get injured while having fun in the  mountains, where do you turn for help?
Look no further than Panorama Orthopedics & Spine Center. One of the largest orthopedic centers in the United States and the largest in the Rocky Mountain Region. We have been caring for patients all across the Front Range and mountain communities for the past 70 years. Our team of more than 30 orthopedic and spine specialists is equipped to handle even the the most serious cases of mountain trauma, which is why we are on the other end of Flight for Life at St Anthony's regional trauma center.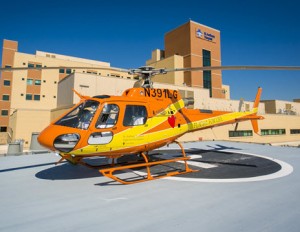 Panorama has a team of highly trained Orthopedic Traumalogists, who are specialists in delivering the highest quality and most complex surgical interventions for orthopedic and spine injuries.
When your need is less urgent, our entire team of orthopedic specialists stands ready to help you.
We have specialists in:
–   Sports Medicine
–   Hand & Wrist
–   Foot & Ankle
–   Back & Neck
–   Shoulder
–   Knee
–   Hip
Several of our doctors have trained at Steadman and many have been, or continue to be, team doctors for the US Men's and Women's Ski Teams and the US Snowboard teams, as well as, a variety of other high level athletes. So, whether your injury is big or small, you can count on the experts at Panorama Orthopedics & Spine Center to help you feel good again and get back to all the activities you love.
Panorama is located in Golden just off I-70 at the gateway to the mountains – less than one hour from Summit County. We also have offices across the Denver Metro area in Westminster and Highlands Ranch. Whether you are visiting from out-of-state or you reside in the Front Range, we are your best option for convenient, expert orthopedic and spine care.
While Panorama gives you access to highly trained orthopedic specialists, we also have x-ray, advanced imaging/MRI, physical therapy and non-operative pain management specialists.