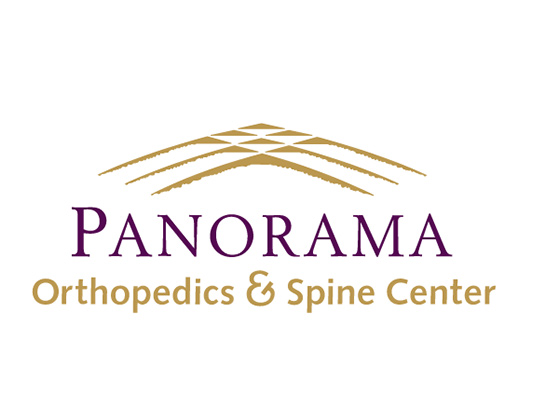 Panorama Orthopedics & Spine Center Joins Resurgens Orthopaedics, Novum Orthopedic Partners & Welsh, Carson, Anderson & Stowe ("WCAS") as Co-Founders of New Orthopedic Platform
Posted on July 20, 2022
Golden, Colorado – (July 2022) – Panorama Orthopedics & Spine Center is partnering with two of the nation's largest orthopedic groups Resurgens Orthopaedics and Novum Orthopedic Partners, along with leading private equity firm Welsh, Carson, Anderson & Stowe (WCAS), to form a new management company. The management company, known as United Musculoskeletal Partners, is focused on building the premier physician- owned orthopedic platform in the country.
Panorama Orthopedics & Spine Center has been a trusted provider of orthopedic care in the Rocky Mountain region for more than 70 years. With six clinics, nine physical therapy locations and over 46 orthopedic surgeons spanning the Metro Denver, Panorama's primary goal is to give all patients access to exceptional orthopedic care. UMP, led by CEO Alex Bateman, will be building off the world-class, comprehensive orthopedic care provided by Panorama, Resurgens and Novum to extend this care across the nation. "I truly believe that partnerships like the ones UMP has formed with Panorama and Novum Orthopedic Partners will be transformative in building the leading MSK enterprise across the nation," said Bateman. " This opportunity to come together to improve access and drive quality is pretty special."
Welsh, Carson, Anderson & Stowe (WCAS), has extensive experience developing industry leading healthcare companies in partnership with physicians. Their other partners include US Radiology Specialists, US Anesthesia Partners, US Acute Care Solutions, US Oncology and USPI, among others.
Mark Conklin, MD, President of Panorama Orthopedics & Spine says, "This partnership is an exciting next step for orthopedic medicine and will allow Panorama, Resurgens and Novum to continue expanding and reach more communities while keeping clinical quality, value-based care and patient satisfaction at the center of everything we do."
About United Musculoskeletal Partners
United Musculoskeletal Partners (UMP) was formed in December 2021 by Resurgens Orthopaedics, one of the nation's largest orthopedic practices, and leading private equity firm WCAS. UMP will partner with entrepreneurial, physician-owned orthopedic practices to deliver exceptional clinical care to patients around the country while simplifying the management functions of the practices under one umbrella company. More information at www.umpartners.com
About Panorama Orthopedics & Spine Center
The orthopedic providers at Panorama are highly trained and focused on specific sub- specialties. With over 100 physicians and advanced practice providers, we offer orthopedics specialists in sports medicine, orthopedic trauma, hand, wrist and elbow, foot and ankle, hip preservation, joint replacement and spine care. In addition, we offer non-operative pain management specialists and physical therapists. Our entire team works together with one goal in mind – to help get you back to feeling better so you can lead an active life. For more information visit www.panoramaortho.com.
About Resurgens Orthopaedics
Resurgens Orthopaedics, one of the nation's largest orthopaedic practices, has 24 offices throughout metro Atlanta, serving the residents of Georgia, the Southeast and beyond. Resurgens Orthopaedics provides comprehensive operative and non-operative musculoskeletal care in a single location, from injury diagnosis and treatment to rehabilitation and imaging services. With almost 100 physicians, Resurgens Orthopaedics provides specialized expertise and broad experience in the areas of sports medicine, joint replacement, neck and back surgery, foot and ankle surgery, shoulder and elbow surgery, non-operative spine care, hand surgery, arthroscopic surgery, epidural steroid injection, general orthopaedics and trauma care. For more information, please visit www.resurgens.com.
About Novum Orthopedic Partners
Novum Orthopedic Partners is an innovator in the field of orthopedic practice management. The Company's model allows for practices of all sizes to maintain local autonomy and independence while achieving the benefits of scale in a national team setting. Novum's strategy, structure and time-tested model are designed to meet future demands and deliver sustained growth. For more information, please visit www.novumortho.com
About Welsh, Carson, Anderson & Stowe
WCAS is a leading U.S. private equity firm focused on two target industries: healthcare and technology. Since its founding in 1979, the firm's strategy has been to partner with outstanding management teams and build value for its investors through a combination of operational improvements, growth initiatives and strategic acquisitions. The firm has raised and managed funds totaling over $27 billion of committed capital. For more information, please visit www.wcas.com.