Panorama Physical Therapy is still open for patients who want to, or need to visit us in Clinic. We are excited to also offer Teletherapy visits to ensure that we are available for every patient who needs us!  Teletherapy is a simple, easy and convenient way to see us from the safety of your own home.  All you need is a computer, tablet or mobile phone and you can visit with your therapist.
Our therapists are available to provide both initial assessments and follow-up appointments. You will have 45 minutes to an hour dedicated to evaluating your condition, stepping you through specific exercises that will be tailored to you and your injury.  As a part of your Teletherapy visit we can:
Assess your injury, range of motion and recovery
Provide injury education and exercise programs, including both video demonstrations and email exercises.
Our therapists can assess you while you perform functional activities in your home and give real-time tips for safe movements
For patients who are recovering from surgery, we can give guidance on your doctor's protocol and recommendations,
We can also teach family members how to perform basic manual techniques that can help relieve pain.
Therapy is an important part of recovery from an orthopedic injury. Please don't wait to get the therapy that you need.  
Make a Teletherapy Appointment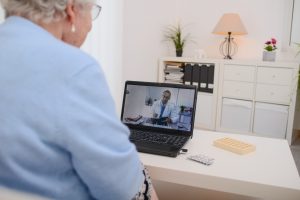 Call our scheduling team at 303-274-7330 and request a virtual visit/teletherapy appointment.
If you have any questions or need to reach us directly, please feel free to call your therapists office directly.