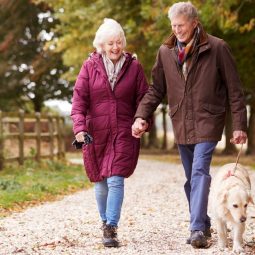 Relief for Achy Hips & Knees
Event Date: February 1, 2020
Register Now
Saturday, February 1st | 8:30 – 11:30am
Sheraton Denver West – 360 Union Blvd, Lakewood, CO 80228
Arthritis can lead to painful or stiff hips and knees. Join our team of experts as they present a special program that helps to uncover the many options available for relieving the pain of arthritis. Enjoy free breakfast and bring questions for our team.
Dr. Foran, joint replacement specialist – He will discuss knee pain and the innovative partial knee replacement, which can be a total solution to a partial problem for the right patient. Find out how this can feel more like a natural knee.
Dr. Kinder, joint replacement specialist – He will review the underlying causes of hip and knee arthritis, which leads to pain and stiffness. He will discuss the different options for pain relief from injections and therapy, to hip replacement.
Chris Lindberg, Director of Physical Therapy at Panorama's Westminster clinic, will give tips on things that can be done at home to strengthen and stretch to help relieve pain in the knees and hips. He will also explain what to expect from physical therapy before and after a joint replacement surgery.
Register Now