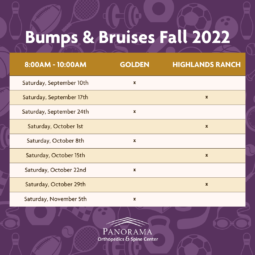 Bumps & Bruises Fall 2022
Event Date: October 1, 2022
Calling all high school student athletes!  Bumps and Bruises is a FREE  Walk in clinic for Jeffco and Douglas County school district High School students.  For the fall of 2022, we'll be offering Bumps & Bruises on Saturdays from 8-10 am.  See the schedule location below:
Included in the visit is:
The initial evaluation by the Physician
X-rays
Bracing/casting.
Students must have an acute in season High School sports injury, no chronic injuries, and no concussion evaluation will be performed.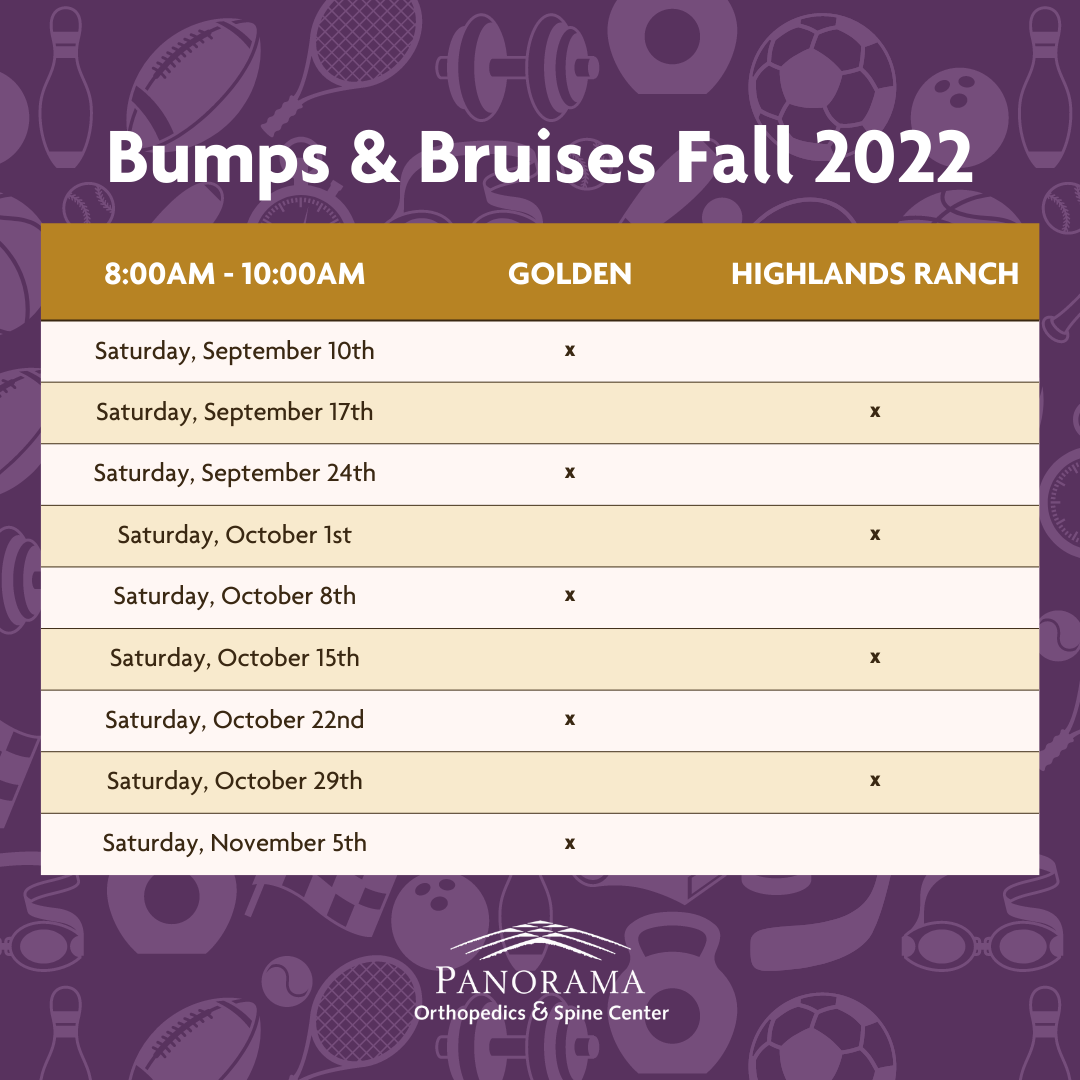 Details:
Staffed by Athletic Trainers, Physical Therapists and a Sports Physician.
Any follow up appointments will be billed through insurance
If you show up after 10am, the visit will be a regular walk in clinic visit.
Follow up appointments and MRI's are at and additional cost and student will be financially responsible  and will be billed under insurance.