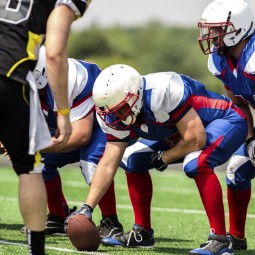 Jefferson County School District Sports Physicals – at Panorama Orthopedics in Golden
Event Date: July 26, 2018
Register Now
Thursday, July 26th  5:30 pm – 9:30 pm
Panorama Orthopedics & Spine Center and JEFFCO are partnering with Centura Health Sports Medicine physicians to provide sports physicals for students to be certified to  participate in their sports for the year! The event will be held at two locations and two dates this year.
On Thursday, July 26th the second option for physicals will be held at Panorama Orthopedics & Spine Center located at 660 Golden Ridge Road, Suite 250, Golden, CO 80401 from 5:00PM to 8:00PM
We are pleased to offer this seamless evening of physicals with the help of the Jefferson County Athletic Trainers and Centura Health Sports Medicine.
If you have a high school student (current 8th grade – 12th grade) feel free to register for a $35 sports physical—to be paid on the day of by check or cash. All money collected goes directly back to the student's high school.
REQUIREMENTS
Students: Please dress appropriately, shorts and tee shirts for the physical exam
Parents: Please complete the attached information and have athlete bring to the physical. This information will be used as a parental consent to perform the physical examination. Minors must have a parent/legal guardian present or provide completed forms with parent/legal guardian signature to receive a physical. No student under the age of 18 will receive a physical examination without the parent/guardian signature.
Register Now