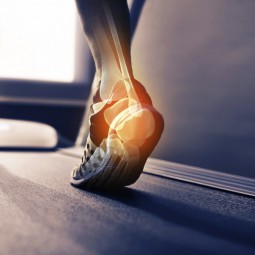 Ankle Arthritis & Instability
Event Date: October 18, 2017
Register Now
Wednesday, October 18th – 6:30 – 8:00pm
Location: Panorama Orthopedics & Spine Center in Golden – 660 Golden Ridge Rd, Golden, CO 80401
Many things can lead to ankle arthritis – sometimes it's a long time injury that hasn't healed properly, sometimes it is a bone deformity, sometimes it's just due to aging bones. If you or someone you know has ankle pain or instability that is limiting activities and interfering with the ability to enjoy life, this seminar is for you!
Dr Deol will present on the types of treatments and exercises available today to keep your ankles operating and feeling great! He will be available to answer questions and discuss the newest advancements in foot and ankle care.
Reserve your spot today!
Register Now