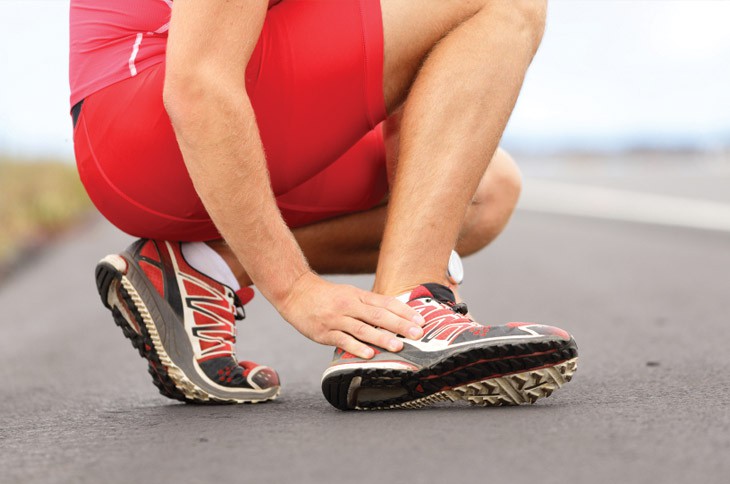 Foot and Ankle Specialist or Podiatrist – What's the Difference?
When your feet are giving you problems, where do you go for help?
You may be familiar with orthopedic foot and ankle doctors, as well as, podiatrists – both of whom can treat foot and ankle conditions – but there are some important differences that can help you decide which provider is best for you.
Education and training of foot and ankle specialists
Both orthopedic surgeons and podiatrists begin their training by entering into graduate-level education programs. Orthopedic surgeons receive a medical degree from a medical school, and podiatrists attend podiatric medical school and receive a doctor of podiatric medicine. Although the differences may seem subtle, orthopedic surgeons are trained in all aspects of the medical field and then subspecialize in musculoskeletal disorders and treatment. This broader base of medical training can lead to a more comprehensive approach when it comes to patient care, becasue they have studied every part of the body and understand how things work together.
Next comes residency. Orthopedic surgeons must then complete at least five years of residency. During that time they gain experience and training on how to diagnose, treat and operate on all musculoskeletal conditions of the body. However, for orthopedic surgeons wishing to specialize their practice to the foot and ankle, training doesn't stop there. They must go on to complete an additional one-year foot and ankle fellowship, for a total of 10 years of training. Podiatrists complete two or three years of hospital residency training, where some programs – but not all — provide exposure to the ankle and/or hindfoot.
Orthopedic surgeons and podiatrists: What they treat
There is overlap between these two types of providers when it comes to the types of conditions they treat. For example, both treat toes, bunions and the forefoot. Podiatrists can also specialize in nail care, wound care and diabetic foot care. Their practices are often office-based, although many will perform surgical procedures.
Orthopedic foot and ankle surgeons take a more comprehensive approach to treating foot and ankle conditions. With their additional orthopedic training and education, they are uniquely equipped to address both simple and complex problems. This includes treating problems associated with alignment of the foot that may have their origins in the knee, hip or spine.
Even when you see an orthopedic foot and ankle surgeon, it does not mean you will be discussing surgery. In most cases, surgery is a last resort if other treatments don't provide the relief that patients are looking for. In fact, fewer than 10 percent of Panorama patients seeing our orthopedic foot and ankle specialists will go onto surgery. A range of non-operative treatments is available, including bracing, orthotics, physical therapy, medication, injections and more.