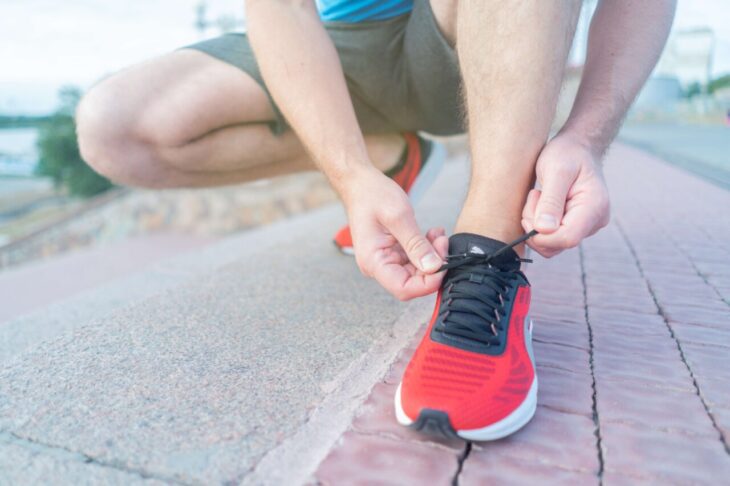 The Best Brands For Your Foot Type – According to the Experts
Posted on June 29, 2022
Panorama Physical Therapy Foot and Ankle Team 
Some common questions we receive as clinicians from our patients being treated for foot/ankle pathologies are: What type of shoes should I buy? What brand is best? What shoe is best for my foot? Unfortunately, as with most answers in the physical therapy world, the simplest answer we can provide to our patient is "It depends." The truth of the matter is that the brand that is best for one patient may be terrible for another, so as clinicians it is important to understand some of the options out there.   
Disclaimer: The brands and types of shoes listed below are in no way the only option for the associated foot type. These recommendations are solely based on recent research and reviews of the shoes listed below. There are MANY other types of shoes that could be appropriate. 
Neutral Foot 
On Cloud X 2.0 
Good general all around training shoe designed for running, HIIT workouts and strength training 
Lightweight foam allows for cushioned landing and responsive takeoff  
Stability is created with raised sidewalls that help center your foot in the shoe while providing a sense of security with change of direction activities 
 Flat Foot 
On Cloudswift 2.0 
Designed specifically for running on hard surfaces 
Midfoot and arch stability is created with a gusseted tongue to create a bootie-like fit and assist with normalizing toe off phase of gait which is often compromised with flat foot posture 
 Hoka Arahi 
Contains technology designed to minimize and prevent overpronation without over correcting the gait pattern 
Sole is designed to provide balanced cushioning and a responsive toe-off  
 Saucony Guide 
Midsole geometry and "hollow-tech" assists with guiding the stride in proper heel to toe pattern 
 Supinated Foot 
Asics Gel-Nimbus 
Flexible midfoot panel assists with impact protection while running 
Lightweight cushioning allows for soft landing and good rebound properties to assist with toe off 
 Brooks Ghost 
Soft, yet durable cushioning on the sole to provide necessary support during stance phase  
Designed to assist with smoothing out transitions while running 
 Certainly, there are many more brands and styles of shoes than what is listed above. Regardless of the shoe brand, the most important part of selecting footwear begins with determining the patient's foot type. Validated screening tools such as the Foot Posture Index or a basic Gait Analysis can easily be performed in clinic and assist with directing patients towards the appropriate level of support needed in a running shoe.  
 Additional considerations such as assessing wear pattern on previous shoes, mileage on current shoes, foot width, running surface, asymmetries in feet, as well as proximal hip strength and stability are all discussions we can have with our patients in the clinic. For patients running high mileage and utilizing multiple pairs of shoes when training, it is important to ensure consistency of shoe type when alternating between footwear.  
 As the weather gets nicer and more patients are looking for appropriate footwear for their summer endeavors, please reach out to the PANO PT Foot/Ankle Team if/when you have any questions.