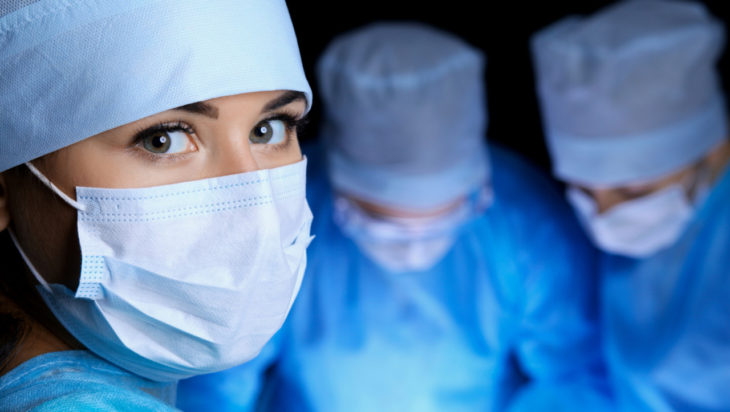 Advanced Practice Providers – An Important Part of Your Healthcare Team
Posted on October 6, 2023
APP, PA, NP – to many people, this sounds like alphabet soup. That's because the general public may not be familiar with these medical acronyms. Advanced Practice Providers (APP) is a newer term used to refer to Physician Assistants (PA's) Nurse Practitioners (NP's), Nurse Midwives (CNM) and Certified Registered Nurse Anesthetists (CRNA's). At one point, these providers were also referred to as mid-level providers.  Advanced Practice Providers are highly trained and highly regarded medical professionals who practice alongside doctors in most medical practices and hospitals today. As Panorama has expanded, so has our team of Advanced Practice Providers and today, we have more than forty Physician Assistants who work side-by-side with our doctors to provide exceptional care for our patients.
Patients sometimes wonder what kind of training Physician Assistants have. Physician Assistants are highly educated and have at least six years of education and training, which is equivalent to a master's degree, or more in some cases. The entrance requirements for PA school are similar to that of medical schools. However, many PA students come into school with thousands of hours of direct patient experience because many of them have worked in a clinical setting as medical assistants, athletic trainers, or paramedics before they apply to school. In fact, at entrance to PA school individuals have, on average, completed 3000 hours of direct patient clinical contact. Once in school they are required to complete another 2000 hours in clinical rotations and surgical rotations. Their education doesn't stop once they finish school. Just like physicians, PA's also need to consistently keep up-to-date with continuing medical education and are required to take their board exams every 10 years. Interestingly, several of the PA's at Panorama got their start at Panorama Orthopedics as medical assistants and physical therapy assistants before they went to PA school. After they completed their extensive training, we were excited to welcome them back to work at Panorama as Physician Assistants.
Did you know that there are more than 139,000 Physician Assistants in the US today and together they see more than 9.5 million patients a week? That's because Physician Assistants can do many the same things a physician does. At Panorama Orthopedics & Spine Center they see their own patients and can evaluate and diagnose injuries, make referrals, prescribe medications and they are even in the operating room assisting the surgeon when patients need surgery. They work autonomously to:
Take patient histories
Conduct physical exams to evaluate, diagnose and treat conditions
Order and interpret lab work, x-rays, MRI's, and other tests
Take pre-operative histories
Make referrals to specialists or other services
Act as first assistants during surgery
Prescribe medications
Prescribe Physical Therapy
Perform trigger point and ultrasound-guided injections
Monitor and care for patients in the hospital
For patients at Panorama there are many benefits to seeing a Physician Assistant. In fact, patients often find they can get an appointment with a Physician Assistant more quickly than they can with a doctor. They also usually report that Physician Assistants tend to have more time to spend with them answering questions and discussing their care, so consequently, patients rate their experience with Physician Assistants very high. Most importantly, the patient benefits from having both their doctor and their Physician Assistant working together on their care.
Panorama is committed to proving every patient with exceptional care that will lead to the very best outcomes. Advanced Practice Providers are an integral part of our medical teams and they work with our doctors to ensure continuity of care and individualized treatment. In all cases, you can trust that our Physician Assistants are highly educated, licensed individuals who share the same commitment to patient care as the doctors they work with.