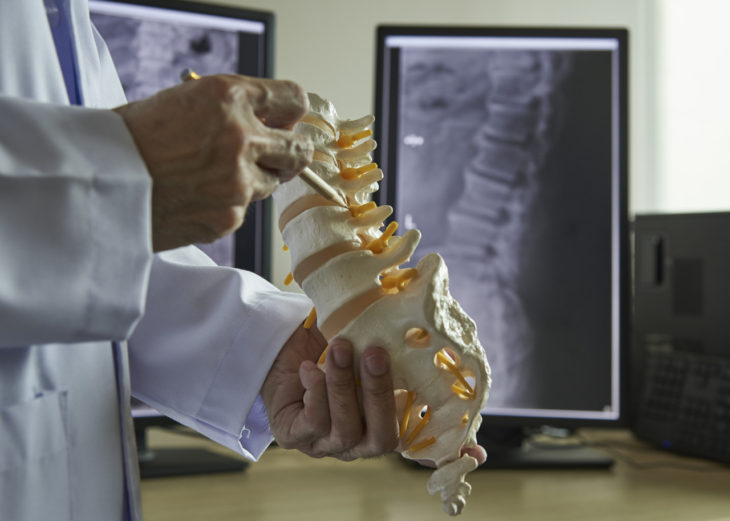 Considering Spine Surgery?  Consider A Second Opinion. 
Posted on July 21, 2020
Do I really need to have spine surgery?  Will it relieve my symptoms?  Will I become paralyzed if I don't have surgery? How long will the recovery be? These are some of the many questions patients have when they are considering spine surgery.  Deciding whether or not surgery is right fo you is a big decision and It is important that you feel knowledgeable about and comfortable with your plan.  A second opinion may be that extra step needed to help you move forward or to take a step back.
Why Seek A Second Opinion?
Sometimes a patient is told they need surgery right away, when they may not have exhausted all the conservative, non-surgical options available. In their quest for quick pain relief, they may jump into a surgery that may not be necessary.   In other cases, individuals have been told that spine surgery is not an option and that leaves them wondering if they may ever find relief to their pain. Sometimes a second opinion may reveal that there are indeed surgical options available.
Another important reason to consider a second opinion is that there are many different approaches or techniques for the same type of condition. A surgeon may have unique or specialized training or experience in your specific condition. They may also have access, through the hospital, to advanced tools or imaging that allows for a different surgical approach.
Important Considerations
First and foremost, it is important to consult with your surgeon directly. Find out if  you relate well to the doctor and make sure the doctor knows your goals for recovery and understands your lifestyle.  It's important that you choose the right doctor for you and develop a relationship with that doctor. Other important considerations when deciding if spine surgery is right for you:
Make sure you have explored all of the non-surgical options first.
Carefully weigh the risks and make sure that the benefits of surgery outweigh the risks.
Determine If you qualify for a minimally invasive surgical procedure.
Make sure you feel comfortable with the recommended surgical plan and understand the recovery process
Don't Be Afraid to Ask!
Often times people are afraid to seek a second opinion.  It's not something to feel bad about. It's a smart thing to do. It should be a red flag if you are seeing a surgeon who is overly eager to get you to commit to surgery. Unless you have suffered a traumatic injury that requires immediate surgery, your doctor should be supportive of your desire to research your options before deciding to undergo a major surgery.
Second Opinion Experts at Panorama
Doctors and patients from around the region trust the experienced spine team at Panorama for their expertise in offering second opinions. With a neurosurgeon, orthopedic spine surgeons and a fully integrated pain management team, our specially trained spine spine surgeons are able to offer an expert second opinion that can help you make the decision that is right for you.