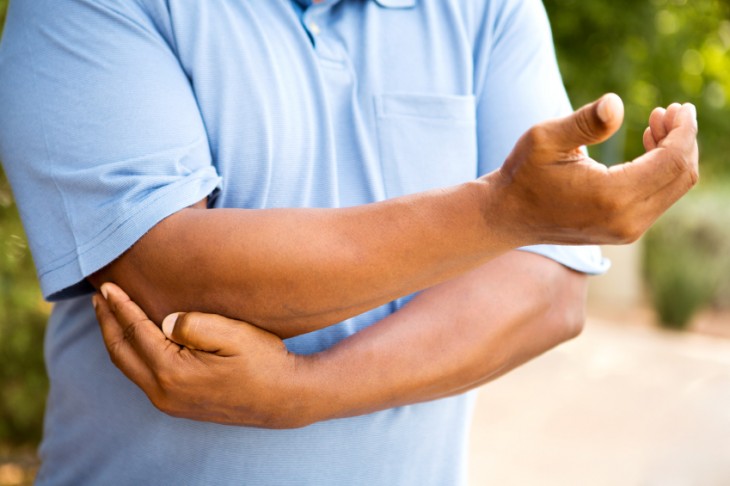 Elbow Replacements Relieve Pain and Improve Motion
Posted on June 15, 2015
Most people have heard about hip and knee replacements, but a lesser-known surgery is making huge improvements in the lives of patients who suffer from arthritis and traumatic injuries to the elbow.
Elbow replacements have been around for about 35 years. They are extremely successful in relieving joint pain and returning people to their favorite activities. A regional leader in elbow replacement surgery, Dr. David Schneider of Panorama Orthopedics & Spine Center performs more elbow replacements than anyone in the state. Other respected physicians rely on his expertise to learn about new developments.
"Because it tends to be less discussed, most people with elbow arthritis suffer along because they don't think there is a solution," Dr. Schneider said. "But total elbow replacements can correct deformities, relieve pain and improve patients' range of motion."
Around 3,000 people in the United States have elbow replacement surgery each year.  Recent improvements in the implants have made them  even more durable. It is believed that these new implants will last up to two or three decades.
The surgery itself usually lasts about two hours.  After the surgery, patients will go through a specially tailored physical therapy program that will help restore the range of motion.  Many people immediately notice a reduction in pain and better alignment of their elbow.
Individuals with rheumatoid arthritis or traumatic injuries are among those who can benefit most from the surgery.  In both these cases, an elbow replacement can restore the range of motion and relieve pain from the damaged joint.
Dr. Schneider recently treated a patient with rheumatoid arthritis who could not move her elbow enough to touch her face for 30 years. "You can imagine how emotional that was," he said. "To give someone elbow motion, to allow them to touch their face again – that's a tear-jerker moment."