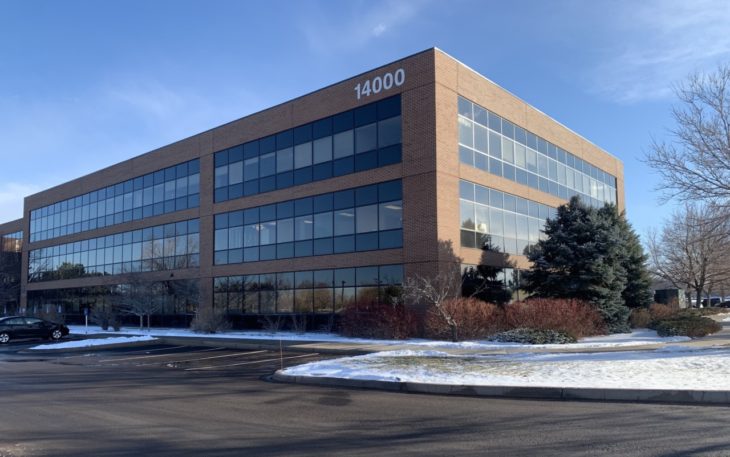 Panorama is Now in South Denver!
Posted on January 25, 2021
If you live in south Denver and you've been wishing Panorama Orthopedics & Spine Center were closer to you and more convenient, your wish has come true! Panorama now has two new locations in South Denver.  We opened our office in the Denver Tech Center this past fall and now, in January, we just opened a second office in Centennial.
We are expanding and bringing our team of highly renowned orthopedic specialists a little closer to you!  We have doctors who are specialized in sports medicine, joint replacement, hand, foot & ankle and non-operative orthopedic and spine pain management available in our new south Denver locations.
We have assembled an entire team of orthopedic experts that stands ready to help you with aches or pains and get you back to feeling better and doing more.
Panorama Orthopedics & Spine Center's South Denver Team
Pain Management
Dr. E. Taylor Abel  is a board-certified Physical Medicine and Rehabilitation specialist who provides orthopedic pain management.  He specializes in treating pain and injuries to the entire musculoskeletal system with non-surgical approaches or guided injections. Patients with hip, knee or shoulder pain or back and neck pain, can see Dr. Abel for evaluation and non-operative treatment.
Joint Replacement
Dr. Jesse Chrastil is a board-certified orthopedic surgeon, who is fellowship trained in joint replacement, He has been trained in the latest and most innovative techniques to relieve the pain of arthritis in the hip and knee. He performs knee replacements, minimally invasive hip replacements and complex or revision hip and knee replacements. Dr. Chrastil is an expert in same-day joint replacements, which can be done in a surgery center setting and can be at a lower cost than having a joint replacement in a hospital and staying overnight.
Sports Medicine
Dr. Todd Wente, Dr. Mitch Robinson and Dr. Pat McNair are board-certified orthopedic surgeons who specialize in Sports Medicine and treating injuries of the hip, knee and shoulder. While they do see athletes, sports medicine doctors see adults and children with common injuries and conditions that affect the soft tissues, cartilidge and injuries to the ligaments and tendons in the hip, knee and shoulder.  They treat bursitis, tendonitis, sprains, strains and fractures, joint impingement, joint instability and rotator cuff tears. While many injuries can be treated without surgery, sports medicine doctors are specialists in arthroscopic surgery, which is minimally invasive and offers patients a quicker recovery than traditional open surgeries.
Foot & Ankle
Dr. Roger Murken is a board-certified orthopedic surgeon with specialized training in foot and ankle surgery. While he is a specialist in foot and ankle injuries, Dr. Murken also treats adults and kids with general orthopedic injuries or traumatic fractures. He offers specialized care for all conditions of the foot and ankle including, arthritis, fractures, sprains and strains, Achilles tendon injuries, bunions, heel pain, plantar fasciitis, tendonitis and bone spurs.
Hand & Wrist
Dr. John Froelich is a board-certified orthopedic surgeon with training in hand surgery. Dr Froelich is also specialty-trained in micro-nerve reconstruction. He specializes in helping patients with hand and wrist fractures, sprains, strains, arthritis, carpal tunnel and common injuries or conditions of the wrist.
With the addition of these new offices, Panorama now has six locations across Denver. Panorama is poised to make great orthopedic care convenient for people all along the front range of Colorado and the Denver metro area. Visit us in one of our new South Denver locations:
Panorama Orthopedics & Spine Center – Denver Tech Center – 5570  DTC Parkway – Suite #200  – Greenwood Village CO 80111
Panorama Orthopedics & Spine Center – Centennial – 14000 E. Arapahoe Road #300   – Centennial, CO 80112