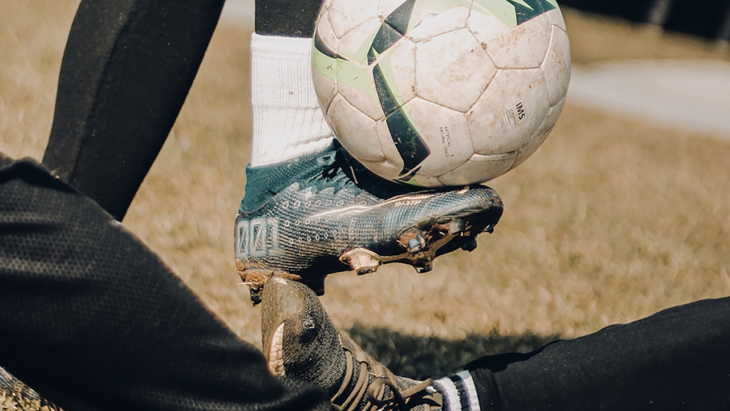 Are we sacrificing injury prevention for performance? Footwear has a role to play.
Posted on December 14, 2022
By Colin Ditsworth
In recent years, it seems midfoot and forefoot injuries have become more and more prevalent in cleated athletes (Foot injury prevalence estimated to approx. 15 per 10,000). Players in college and in the NFL are routinely missing extended time due to forefoot and midfoot injuries such as turf toe and Lisfranc complex sprains. There are certainly many contributing factors to these injuries such as an athlete's previous injury history and field/turf conditions. However, I was curious what role an athlete's footwear plays as many major companies (Nike, Adidas, Under Armour etc.) have developed lightweight cleats that may be sacrificing support for performance.
Motion Control
Taking a deeper look at athletic footwear, one of the main goals is motion control. The primary feature of the shoe that provides this control is the counter. The counter is used to limit over pronation by stabilizing the rearfoot. The midfoot can also be stabilized, by medial and lateral quarter panels, however the main focus remains at the rearfoot. With the rearfoot stabilized this may leave an athlete's midfoot and forefoot more vulnerable to excess loading and twisting forces during sport.
Cleats can leave athletes vulnerable to injury
So what happens at the foot while an athlete is competing and wearing cleats? Several studies looked at the differences in an athlete's plantar loading while performing activities such as jumping, landing and cutting. Overall, there was increased forefoot loading in cleated athletes versus those wearing running shoes or turf shoes. This increase in forefoot loading along with specific mechanism of injury (plantar flexion plus rotation for Lisfranc, 1st MTP hyperextension for turf toe) can leave athletes vulnerable to unnecessary injury.
One study, looking specifically at athletic shoes in football, echoed my initial concern: cleats are sacrificing injury prevention for the chance at improved performance. In reality it feels as though a balance needs to be struck as we want athletes to perform to the best of their ability and not be limited by their chosen equipment. Jastifer et al., 2017 emphasized the importance of customizing an athletes footwear based not only on their feet but also on the surface they intend to participate on. However, a lack of standardization along with other confounding factors between different companies making these cleats makes it challenging to establish safety recommendations.
Cleats play a pivotal role in an athlete's ability to compete at a high level. However I think it is important to consider future research on how we can strike a better balance between performance and injury prevention for midfoot and forefoot injuries. After all, how can an athlete perform at their best if they cannot even get onto the field?
Works Cited
McPoil TG. Athletic Footwear: Design, performance and selection issues. Journal of Science and Medicine in Sport. 2000;3(3):260-267. doi:10.1016/s1440-2440(00)80035-3
DeBiasio JC, Russell ME, Butler RJ, Nunley JA, Queen RM. Changes in plantar loading based on shoe type and sex during a jump-landing task. Journal of Athletic Training. 2013;48(5):601-609. doi:10.4085/1062-6050-48.3.08
Queen RM, Charnock BL, Garrett WE, Hardaker WM, Sims EL, Moorman CT. A comparison of cleat types during two football-specific tasks on FieldTurf. British Journal of Sports Medicine. 2007;42(4):278-284. doi:10.1136/bjsm.2007.036517
Jastifer J, Kent R, Crandall J, et al. The athletic shoe in football. Sports Health: A Multidisciplinary Approach. 2017;9(2):126-131. doi:10.1177/1941738117690717