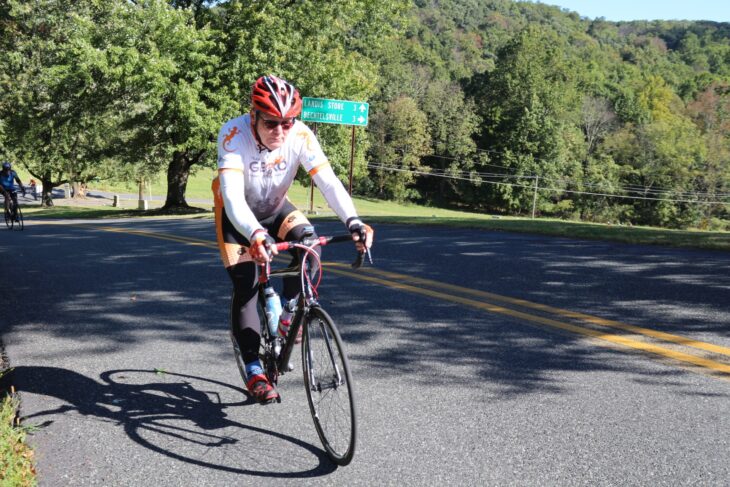 Finally Pain Free: Three Hip Replacements in Three Years  
Posted on May 30, 2023
Terry Grandfield shares how his right hip revision surgery by Dr. Jesse Chrastil gave him his life back 
As Terry entered his third hip replacement surgery in less than three years, he did so with complete confidence… despite his last experience. The difference was Dr. Jesse Chrastil and his team at Panorama.
Terry Grandfield had his first hip replacement in 2020, and everything went according to plan. After a successful surgery and smooth recovery on his left hip, he proceeded to replace his right hip the following year, but with the opposite outcome. His hip didn't feel quite right, but he proceeded with physical therapy and the normal recovery protocol. Due to the pain in his hip flexor, Terry's progress was limited. He was disheartened when his physical therapist said he could be facing up to six months of this pain, but then six months turned into a year without the pain subsiding. Terry went back to his surgeon, but his pain was dismissed. He was prescribed meloxicam and assured that the pain would eventually fade, despite Terry's concerns.
Feeling the lack of support, Terry decided that something was truly wrong and he needed to seek out a second opinion. His primary care doctor took an x-ray and decided that the acetabular cup placement looked irregular. She referred Terry to an orthopedic surgeon close by, who agreed that a revision was likely necessary, and recommended that Terry get a second opinion to confirm. That's when Terry met Dr. Chrastil at Panorama.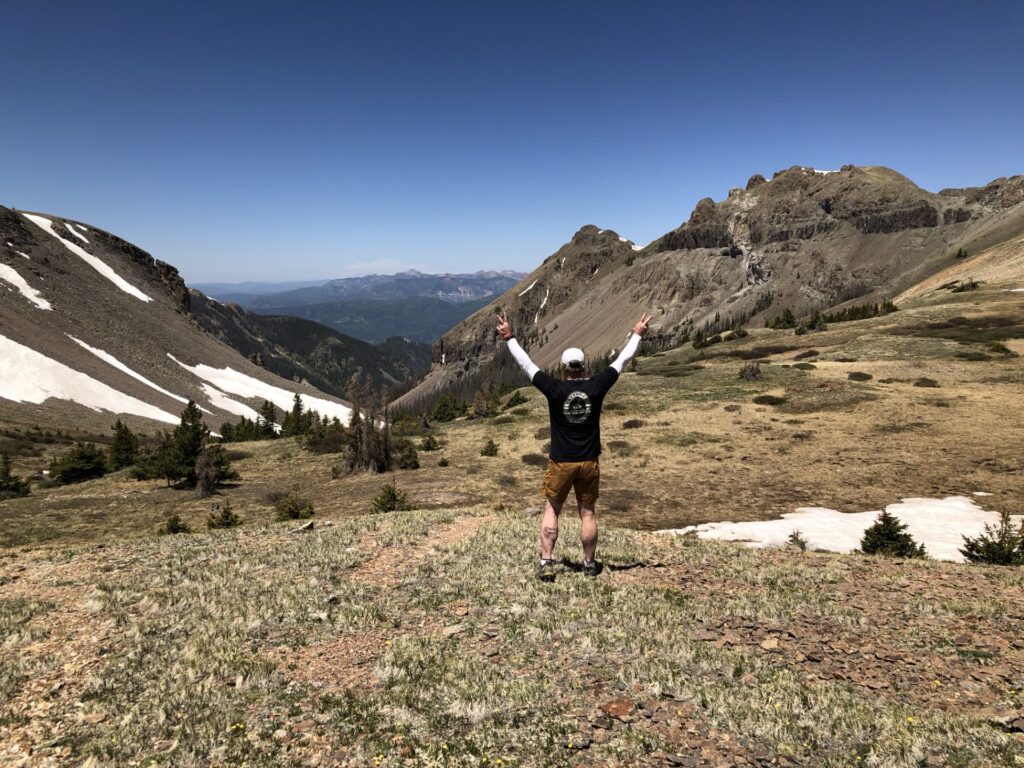 "Meeting with Dr. Chrastil, I was nervous he couldn't do it, but after our first appointment he said that he was confident he could make it right," Terry remembers. His surgery was scheduled within the week at Centennial Hospital. After the procedure, he felt immense relief.
"I could tell the difference right away. The pain on the side of my hip was gone already. There was surgery pain, but the pain inside the joint that had stayed with me for such a long time was completely gone!" he marveled. After recovering in the hospital for four days, he headed to the airport to fly back home and was able to navigate the Denver airport with nothing but a walker. "The airport in Durango is very small and in order to depart the plane, you walk down a ramp outside, which I was able to do with no problems," he says.
Within a day of getting home, Terry was able to transition from the walker to a cane, and his minimal pain was controlled with Tylenol. "I was able to move around mostly pain free and with no worries about dislocating the hip as I had been with the original hip replacement."
At six weeks post op, Dr. Chrastil released Terry to go back to work as a maintenance technician. "I do a lot of walking for my job and can now walk for many miles with no issues," Terry explains. "One day at work within two weeks of being released by Dr. Chrastil, I walked 7.5 miles and had to walk up 60 flights of stairs. Again, I cannot tell you how much this operation has changed my life."
The only complication Terry faced, was that Dr. Chrastil had found an infection in the hip socket during surgery and set him up on infusion antibiotics. However, this recovery also proceeded smoothly as Dr. Chrastil and the Panorama team made sure access to the infusions were conveniently located in his hometown. After two weeks of visiting the infusion center, the medicine was then shipped to his home. "My body tolerates the antibiotics quite well, and I'd rather be safe than sorry," confirms Terry.
As an avid hiker, Terry is looking forward to getting back on the trails. With his rehab going well, Terry plans to hike Crater Lake once he has recovered, which is a remote 7-mile hike with 1,000 feet in elevation gain. He would also love to hike the Grand Canyon again, and cross off a bucket list item of a five-day backpacking trip in Iceland, which he previously had to cancel because of his second hip replacement surgery.
"Dr. Chrastil and his team are absolutely top-notch, A+. Dr. Chrastil makes you feel comfortable with this major operation and is willing to answer any and all questions. He genuinely takes a personal interest and does everything possible to give you a positive outcome," Terry emphasizes.  "Thank you! Thank you! Thank you! You have given me my life back!"