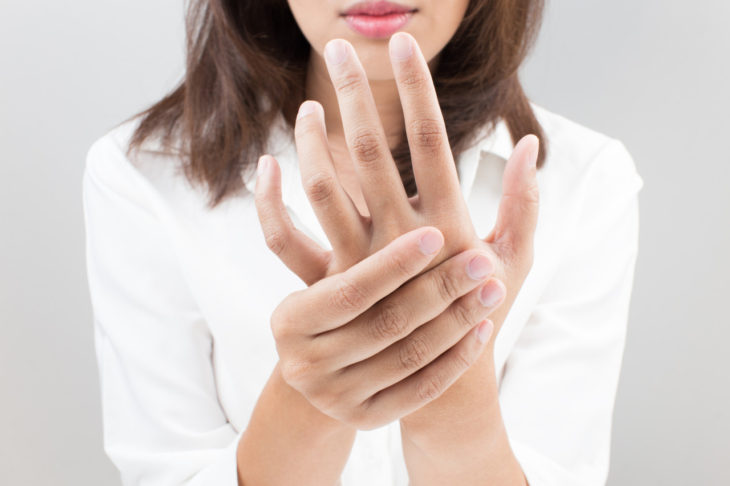 Getting the Right Care, At the Right Time, for A Hand or Wrist Injury
Posted on May 20, 2021
We use our hands and fingers every day for work, cooking, getting dressed, brushing our teeth and for sports. It is important to make sure that if your hand or wrist is injured, proper care is provided from a doctor who specializes in treating such injuries so you can enjoy proper and pain-free function for years to come.
Unfortunately, when individuals are concerned that they may have injured or broken their hand or wrist they often head straight to the emergency room for an x-ray.  This tends to be even more commonplace with parents of children who may be injured. The result is usually a large bill and instructions to follow-up with an orthopedic surgeon. The truth is, unless there is severe pain, deformity, crushed tissue or open wounds, there is no need to rush to an emergency department or urgent care for treatment.  If you have a hand injury an orthopedic surgeon is best qualified to diagnose injuries and provide both non-surgical and surgical treatment.
How Quickly Do You Need To See a Doctor?
If you have an injury to the hand or wrist, it is important to have the injury properly assessed and treated right away. In many cases, delaying the diagnosis can make treatment more difficult. Ideally, you should aim to see a hand surgeon for a hand or wrist injury as soon as possible – the next business day or two if you can.
Did You Know? Panorama Orthopedics & Spine Center has same-day and next day appointments reserved for urgent injuries. You can also visit the Injury Express Clinic open in both Highlands Ranch and Golden for walk-in orthopedic care Monday – Thursday evenings and on Saturday.
In the meantime, while you are waiting to see an orthopedic specialist, an over-the-counter splint, available at your local pharmacy, can be very helpful in providing comfort, protection and immobilization. You can also apply ice to reduce any swelling and to the area and help with pain.
You Should See An Orthopedic Hand Specialist If You Are Experiencing any of the Following:
A visible deformity in the hand or wrist
Swelling
Bruising
Pain with movement
Decreased range of motion
Any injury that results in limited movement or numbness in the hand
If you have any injury that is causing pain, limited range of motion, tingling or numbness it is important to be evaluated, but sometimes there is a significant injury even when these signs do not exist. Finger fractures, for example, are not always deformed or significantly swollen but still may require surgery to be properly aligned. Dislocated joints, jammed fingers or lacerations that may have injured a tendon or ligament can also result in long-term problems if not properly attended to. Even if you can bend or move your joint, there may still be a fracture and it is important to have the injury evaluated by a specialist.  It is important to get the proper care and diagnosis following an injury, as without such you may be left with permanent stiffness, decreased range of motion and even may have arthritis later in life.
The good news is that getting to the right doctor at the right time, is much easier with walk-in orthopedic clinics. You can get the specialty care you need and save yourself some time spent in an ER waiting room and save some money on high co-pays and multiple visits.  By starting with the orthopedic surgeon you can have x-rays taken and be seen by a specialist to get an accurate diagnosis and treatment plan. The entire team of top-trained hand specialists at Panorama are dedicated to providing the best possible care so that you can keep your hands healthy and feeling good for years to come.