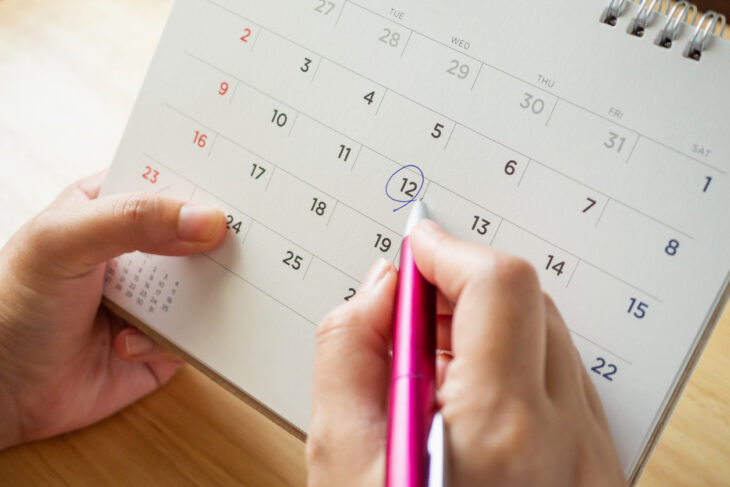 From Consultation to Surgery: How long does it take? 
Posted on September 27, 2023
Here are the steps you need to know
You've met with your primary care doctor, followed up with a specialist, and perhaps you've already tried physical therapy or other nonsurgical approaches. After careful consideration, you've decided that surgery is the best option for you. What are the next steps?
If you are waiting to schedule until after you have met your insurance deductible, you will need to plan ahead to make sure you are scheduled before the end of the year. Depending on your insurance, procedure, and physician, it typically takes anywhere from 2 weeks to 2 months from your initial consultation to your surgery.  Here are a few rules of thumb for what to expect about the process and timelines for scheduling surgery.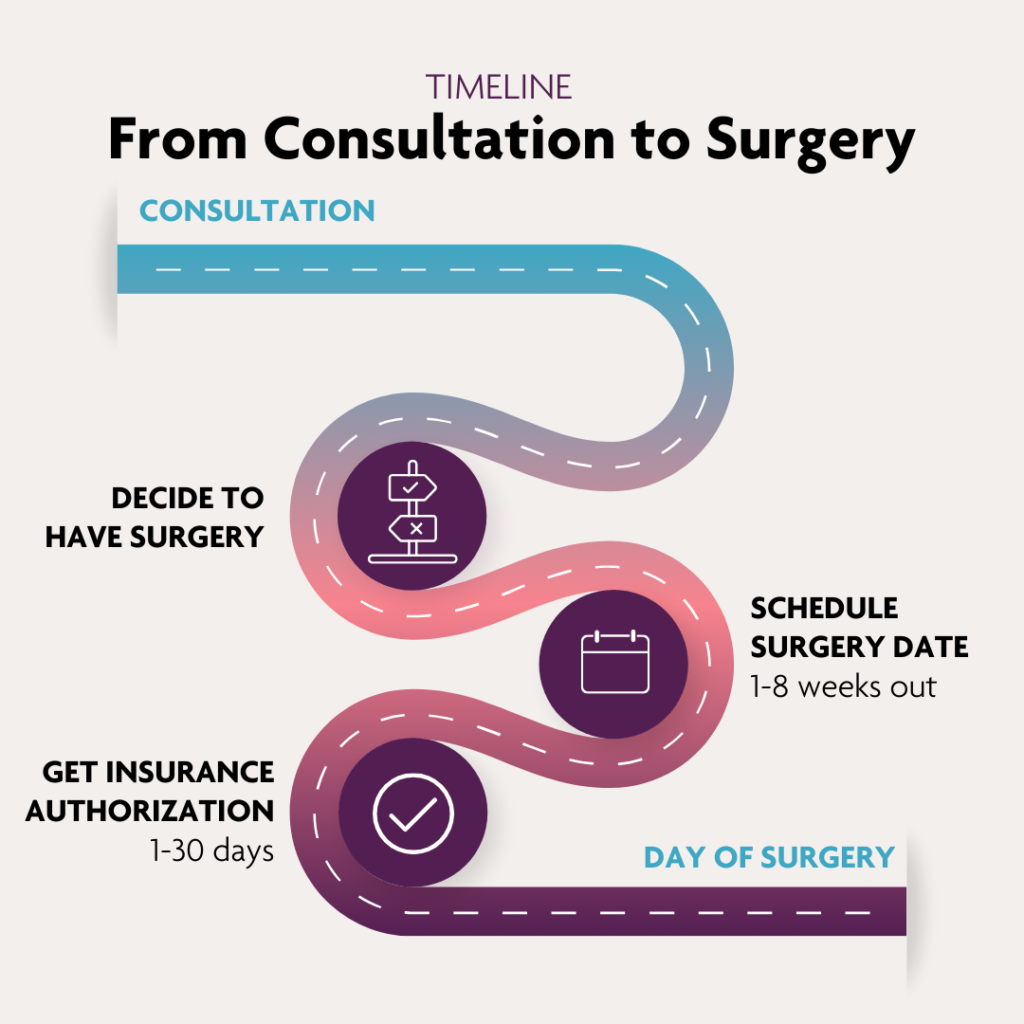 Scheduling Your Surgery
Timeline: 1-8 weeks or longer
After you have let your physician know that you would like to move forward with surgery, your care team will begin the surgery scheduling process. The team will submit a surgery order form to be reviewed by our coding team, which typically takes 1-3 business days.
Once your order has been confirmed, our surgery scheduling team will reach out to you with your physician's first available date for surgery. This date will vary widely depending on your physician and the procedure. If you have a conflict with that date, the scheduler will provide alternative options until they find a day that works. Once your surgery date is set, the scheduler will also work with you to schedule your pre-operative and post-operative appointments.
If it has been more than a week and you haven't received a call from a surgery scheduler, please feel free to contact your care team to check-in on where you are at in the process.
Obtaining Insurance Authorization
Timeline: 1-30 Days
After you've scheduled your surgery, our authorization team will begin the insurance authorization process. This form details information about your case (such as your diagnosis, type of surgery, allergies, recommended physical therapy, etc.) that insurance needs to approve your procedure. Then, our authorization team will send the request to your insurance provider. Depending on your provider, insurance companies can take anywhere between 1-30 days to approve the request. Stay in communication with your care team, as timing for approval varies between insurance providers.
Preparing for Surgery
Timeline: 45 Days before surgery
Leading up to your surgery date, it's very important to review all educational materials your physician has given you in order to be prepared for the procedure. Depending on your procedure, it's common for the physician to give you instructions up to a month and a half before your surgery, all the way up to the day of your procedure. Common ways to prepare include:
Get Medical Clearance: Schedule an appointment with your primary care provider as soon as possible to get medical clearance for surgery.
Make a Discharge Plan: Determine which friends or family members can take you home after your procedure and help you while you recover.
Perform Preoperative Physical Therapy: Your physician will likely give you physical therapy exercises to help prepare your body for surgery and help you recover faster after surgery.
Plan Ahead for Work: Make necessary arrangements for your work and social calendar to allow for recovery time.
Maintain a Healthy Diet: Leading up to surgery, it's recommended that you drink lots of water and follow a nutritious diet to help your body prepare for the procedure and aid recovery.
Have You Met Your Deductible?
Now you know the steps to surgery, you can determine when you'd like to start the process.  If you are waiting to have surgery until you have met your insurance deductible, make sure that you have plenty of time to schedule before the end of the year.  We recommend that you schedule by September or October while there is more availability. Keep in mind that many others also wait until they meet their deductibles, and surgery wait times can nearly double towards the end of the year. 
If you wait until late November to begin scheduling surgery, you may not be able to schedule surgery until the following year. Then, you lose the benefit of meeting your deductible and may need to pay more out of pocket.
We Are Here to Help
No matter where you are at in your health journey, we are here to help. Whether you just had your initial consultation with your physician, or you have decided to have surgery, our care team is here to guide you every step of the way. Give us a call or request an appointment online below.