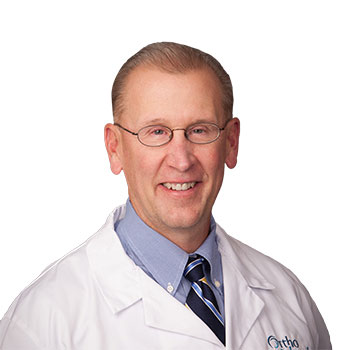 The Importance of Physician Advocacy
Posted on March 23, 2018
On February 3, Dr. Mitchell Seemann, Medical Director at Panorama Orthopedics & Spine Center, sat on a panel for the Colorado Medical Society to help teach students the value of knowing your elected officials.
Dr. Seemann and Congressman Ed Perlmutter agreed that developing relationships with your elected officials before you need them can help in the long run. When Panorama faced opposition in building its physician-owned hospital, OrthoColorado, under the Affordable Care Act—our physicians and leaders were able to look to the elected officials like Perlmutter for help navigating the national policy change. In the end, we were able to bring a higher quality of care to our patients at lower costs because of this relationship.
Our doctors are always working in the community to advocate for patients, as Perlmutter put it of our physicians, "for those of us who aren't in the medical profession, you have to give us your perspective on what's really happening, how this change in law or this change in technology has affected you practice and your ability to care for your patients. We need your input."
Dr. Seemann is quoted as saying "The way we look at things is you do grassroots at the local level, getting to know your local officials, then you do the high-grass things to get to the higher-level people on the national level."
In and out of the office, our physician leaders are working to deliver the best value of care to our patients and Dr. Seemann is a great example of physicians advocating for the patients and the state of healthcare.
Learn more about Dr. Mitchell Seemann visit: https://www.panoramaortho.com/find-a-doctor/dr-mitchell-seemann/
Read the full article here: http://www.cms.org/articles/forming-relationships