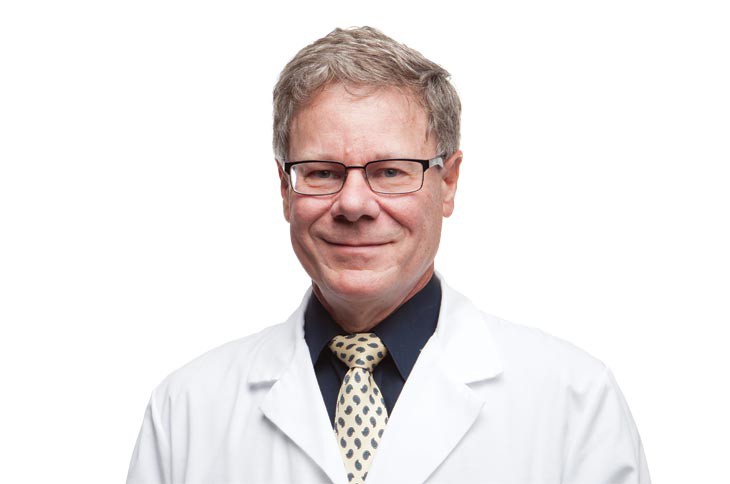 Meet Dr. Robert Thomas
Dr. Robert Thomas' experience and compassion for patients are second to none. That's why we're thrilled to have him join the Panorama Orthopedics total joint team, which treats hip, knee and other joint problems.
Dr. Thomas, most recently with the Center for Orthopedics, is a board-certified orthopedic surgeon specializing in total joint replacement and fracture care, in addition to sports medicine and general orthopedics. He began seeing Panorama patients in Littleton on September 1.
A graduate of the University of Cincinnati College of Medicine, Dr. Thomas completed his orthopedic training and fellowship in sports medicine at the Medical College of Wisconsin, with additional post-graduate training in Cambridge, England.
In practice for more than 20 years, Dr. Thomas has completed more than 4,000 hip and knee replacements, so you could say he's seen it all. His expertise includes anterior total hip replacements, unicondylar (or partial) knee replacements and knee arthroscopy.
And while Dr. Thomas' orthopedic experience is vast, he also knows what it's like to be a patient. "My family, from the time I was little to even now, has had health issues, which has exposed me to both sides of the health care experience," he said. "I want to treat patients the way I want my family to be treated. I want to listen, and I want patients to feel like they are at home when they come to the office."
Dr. Thomas helps patients understand their medical condition and the treatment options available. He says it's important for patients know, especially when it comes to arthritic pain, there are nonsurgical options. Surgery is always a last resort. "We operate only when we have to," he said. "The best part of my job is helping patients feel better and helping them get back to what they want to be doing.
Outside of work, Dr. Thomas enjoys spending time with his wife and four children. He's spent many years coaching his children's basketball and baseball teams, and he also enjoys running and skiing.
For Joint Replacement Surgery in Denver, look to professionals like Robert Thomas