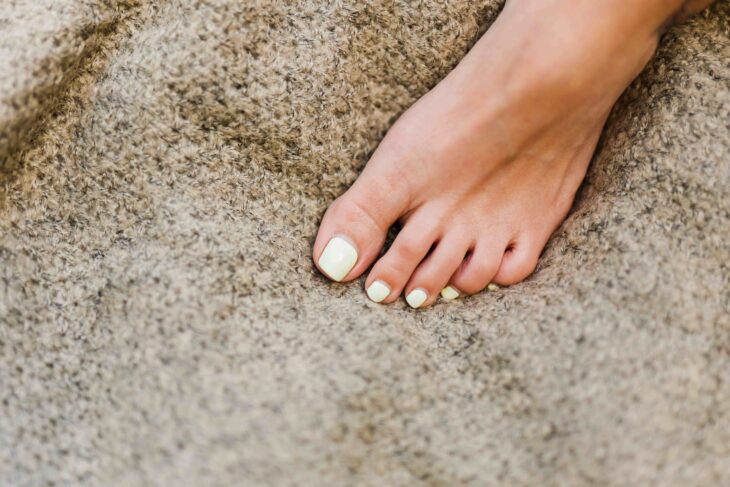 Osteoarthritis of the Big Toe 
Posted on March 8, 2023
Osteoarthritis is a disease that can affect every joint of the body, it leads to a breakdown of the cartilage cushioning in the joint. This wear and tear can cause chronic pain, stiffness and swelling, eventually causing those affected to stop doing the things that they love for fear of making the pain worse. When this pain occurs in the joint of the big toe, it is particularly obstructive.
Osteoarthritis of the big toe joint or MTP joint is the most common site of arthritis in the foot and can cause pain every time you take a step. It can be caused by injury, stress to the joint, or natural imperfections in the joint. The pain can sometimes become so severe that people are no longer able to walk.
What Are the Treatment Options For Big Toe Arthritis?
Fortunately, there are many treatment options when it comes to big toe arthritis. The first step to finding a solution is talking with your doctor to have your condition assessed. They can provide medications or splinting that may help. If your doctor decides that your condition would be served by physical therapy, you may begin a regimen with a physical therapist on top of medication or a system of cooling and heating to reduce the pain and inflammation in your big toe.
If you are still in pain, you doctor may send you to see a specialist. The foot and ankle team at Panorama offers the most comprehensive set of non-surgical and surgical options to solve big toe pain.
Among the most common are injections to reduce pain and inflammation and surgery to resolve the cause of your pain. If surgery is necessary, your options at Panorama include traditional procedures, such as a fusion or joint replacement, as well as, the newest option, a Cartiva implant.
Cartiva – The Little Solution to Big Toe Pain
Cartiva is an FDA approved synthetic implant that mimics cartilage in the big toe joint – replacing the cartilage that has worn away due to osteoarthritis over time. The implant feels similar to contact lenses and looks like a little, round, clear marshmallow. It is durable implant that is designed to not cause systemic irritation, and it is capable of withstanding repetitive loading in activities such as walking, running and jumping.
The procedure to get a Cartiva implant is covered by insurance and only takes about 30 minutes. and recovery begins immediately after surgery. With a Cartiva implant, swelling, stiffness and pain are reduced and flexibility is restored to the big toe. With the help of a physical therapist and the doctor patients are commonly back to your normal activities within 6 weeks.
If you are interested in Cartiva or any other solutions to your big toe joint pain, call for an appointment with one of our foot & ankle experts today.